Maggie Toplak, Ph.D., C. Psych.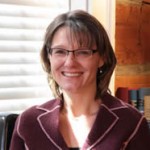 My training training and research interests span cognitive science and clinical research. I am interested in studying cognitive science models of rational thinking and decision-making in typically developing samples and in developmental psychopathology. I graduated with a PhD from the School and Clinical Child Program, University of Toronto and I am registered as a clinical psychologist with the College of Psychologists of Ontario. I completed a CIHR-funded postdoctoral fellowship at the Hospital for Sick Children, examining time perception in adolescents with ADHD. I also completed my Bachelor of Education prior to attending graduate school.
---
Current Graduate Students
Joshua Doidge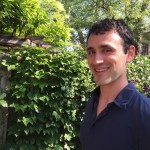 Josh is in his first year of the Master's program in the Clinical-Developmental area of Psychology. His Master's thesis will examine gender differences between ADHD and non-ADHD samples in risky decision-making and temporal discounting tasks. His general research interests relate to dysfunctional personal beliefs, thinking styles, and risky decision-making.
---
Justine Ledochowski
Justine is finishing the second year of her Master's in the Clinical Developmental Program (Neuropsychology stream). Justine's Master's thesis examined a novel unstructured performance-based task, and it's associations with structured performance-based tasks and rating scales assessing executive functioning in typically developing children and children with ADHD.
---
Jala Rizeq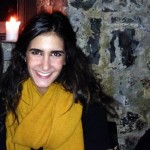 Jala is finishing the second year of the M.A. program in the Clinical-Developmental area of Psychology. Her Master's thesis examines the changing patterns of relations among cognitive abilities across development. Her research focuses on the developmental nature of executive functions and intelligence in younger populations and the implications thereafter on measurement and research. Broadly, her research projects seek to better understand the multiple factors influencing child development, and to eventually ensure healthy and enriching environments for children and youth, ones that match their needs and invest in their potential.
---
Stella Dentakos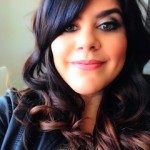 Stella has done her minor area paper in our research lab on the topic of the experience of cognitive effort. She will be doing her doctoral dissertation in our research lab.
Wafa Saoud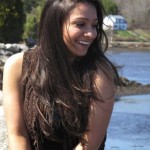 Wafa is in her second year of the Ph.D. program in the Clinical-Developmental area of Psychology. Her Master's thesis examined temporal discounting and individual differences. Her general research interests pertain to the interaction between cognitive processes and clinical disorders.
---
Alexandra Basile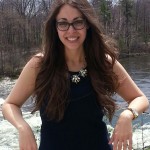 Alexandra is completing her fourth year of the Ph.D. program in the Clinical-Developmental area of Psychology. Alexandra's Master's thesis examined the construct of temporal discounting in relation to cognitive abilities and executive functions in an undergraduate sample of students (Basile & Toplak, 2015). For her Minor Area Paper, Alexandra examined the effectiveness of a school-based intervention in decreasing homework problems in a sample of high school students with attentional difficulties. For her dissertation, she is examining performance calibration in a clinical sample of children with ADHD as well as in a community control sample. Alexandra is preparing to defend her dissertation this summer and is heading off to internship in the fall. Alexandra's research interests include school psychology, ADHD, risky behaviour, temporal discounting, metacognition, and psychopathology.
---
Chia-Fen Hsu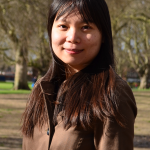 Chia-Fen is working on a postdoctoral fellowship in our lab and in Professor John Eastwood's lab on the topic of the experience of mental effort. A series of studies have been conducted to operationalize subjective experience of mental effort during attentional demanding tasks. The preliminary results highlight that defining moments, such as the most effortful point and the ending, may shape our retrospective memories of a cognitively demanding task and thus impact how we approach new tasks. Moreover, participants with high ADHD rating scores reported a significantly higher level of perceived effort than individuals with low ADHD rating scores. Chia-Fen is also conducting a systematic literature reviews for the neural correlates of mental effort. The aim of this review is to extend the variables that can be used to measure the different aspects of mental effort. Mental effort is an important affective experience. Understanding the measurement of mental effort will help to ease the problems people with a range of mental illness may have, such as ADHD or chronic fatigue.
Former Graduate Students and Trainees
Armita Hosseini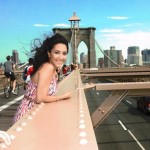 Armita has completed her M.A. in the Clinical-Developmental area of Psychology. Armita's Masters thesis examined developmental differences in temporal discounting. She is also very interested in the topic of accessibility of mental health services in Canada.
---
Laura Connors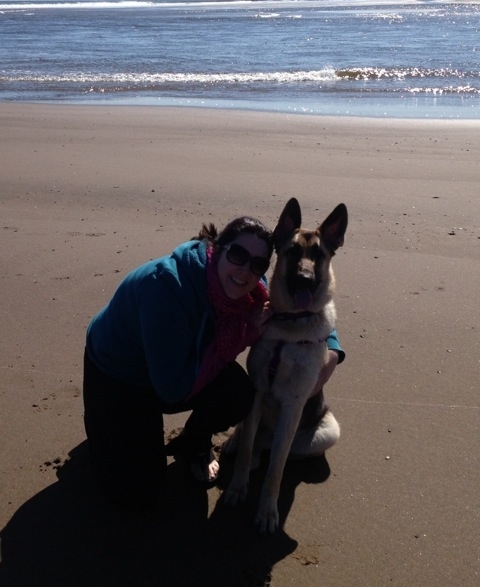 Laura completed her Ph.D. in Clinical-Developmental Psychology from York University in 2013. Laura is currently employed as a Psychologist at the IWK Health Centre in Halifax, NS, working in both the outpatient mental health and eating disorder clinics. Her research and clinical interests lie in the areas of treatment, service development, and program evaluation in pediatric eating disorder populations, emotion-focused therapy, the treatment of anxiety disorders, and adolescents' perceptions of their mental health and agency in treatment.
---
Tony DeBono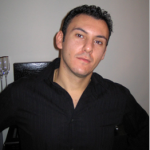 Tony is a psychologist (supervised practice) in the province of Ontario, practicing in the area of clinical psychology. He completed a CPA-accredited internship at the Hospital for Sick Children. Tony is currently a staff psychologist in the Child and Youth Mental Health Program at McMaster Children's Hospital where he works with children and youth with severe mental health difficulties.
---
Geoff Sorge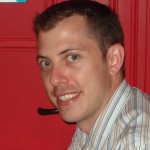 Geoff completed his Ph.D. in Clinical-Developmental Psychology from York University in 2012. During his doctoral degree he acquired clinical experience with diverse client populations in a variety of clinical settings (such as residential treatment, outpatient clinics, and mental health hospitals).  He is currently working at the York Catholic District School Board as a school psychologist.
---
Jill Shuster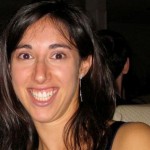 Jill completed her Ph.D. in Clinical-Developmental Psychology from York University in 2012. She is currently working at the Toronto District School Board and at the Possibilities Clinic where she sees children, adolescents and their families. She is particularly interested in the assessment and treatment of children and youth with Autism Spectrum Disorders.